my favorite Lego set ever!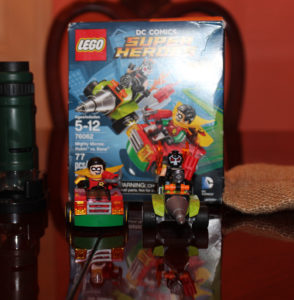 Robin is my favorite superhero (outside of the Longbow Universe of course) and I have been wanting this set since I saw it in the Lego magazine.   I was so thrilled with my gift that I built it immediately after I opened it, I didn't even stop to take today's picture!
As for everyone else, they got…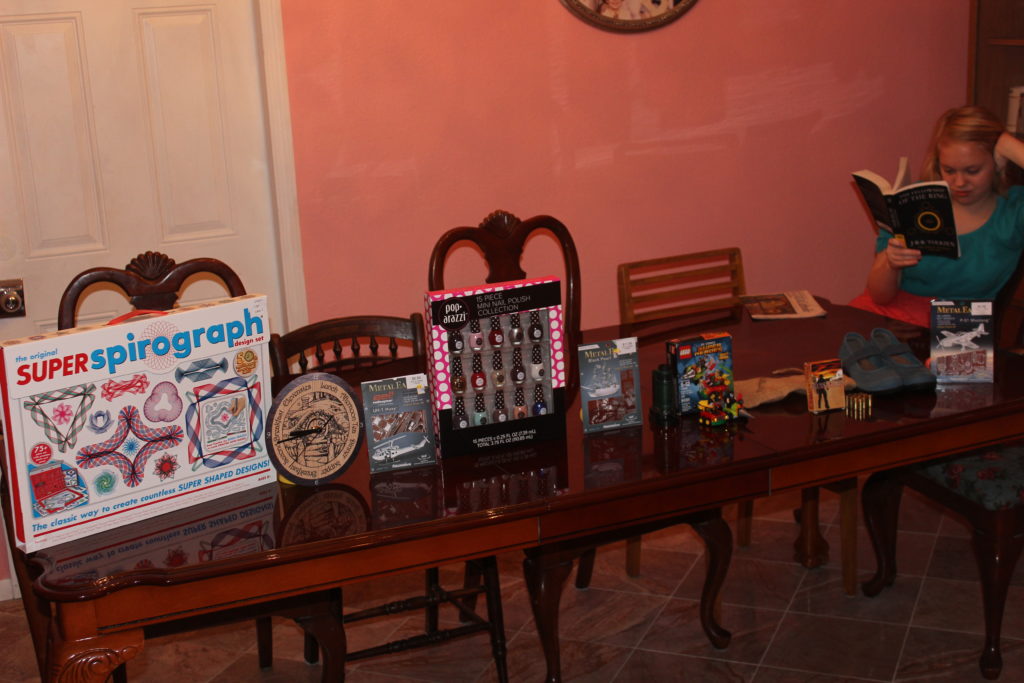 …all this!
From left to right, Veronica now has a Spirograph, not just any Spirograph, but a Super Spirograph.  It comes with a bunch of different pieces to make different designs.
Robert has a Hobbit clock, it shows times for breakfast, second breakfast, elevensies, lunch, afternoon tea, diner, and supper.
Christopher got a Metal Earth helicopter.  In case you didn't know, Metal Earth makes small models that come as flat sheets of metal with designs in them and perforations to fold them.  You cut them out and then fold them into the model.
Anne got nail polish.  I understand this is a good gifts for girls, but I don't get it.
Nathaniel also got a Metal Earth kit.  His was The Black Pearl, our first Metal Earth boat.
Jonathan received a pocket microscope.  Now he can carry a microscope with him at all times for emergencies.
I got the Lego set (which I have talked about sufficiently).
Nicholas was given Gunslinger.  It's a cowboy themed card game.  Now he has a nerd game too!
Mom gave herself a new pair of shoes.  Another girl gift I don't really get.
Finally, Dad got a Metal Earth plane to build.
Yep, today was another big  day of Christmas.